User-generated content (audio, text, video, and multimedia) that is published and shared online is referred to as social media. It is also an online technology that allows users to communicate and share content. Social media has altered how we live our lives and has had an impact on nearly every industry. Your social media, website, and print marketing efforts are all affected by content writing.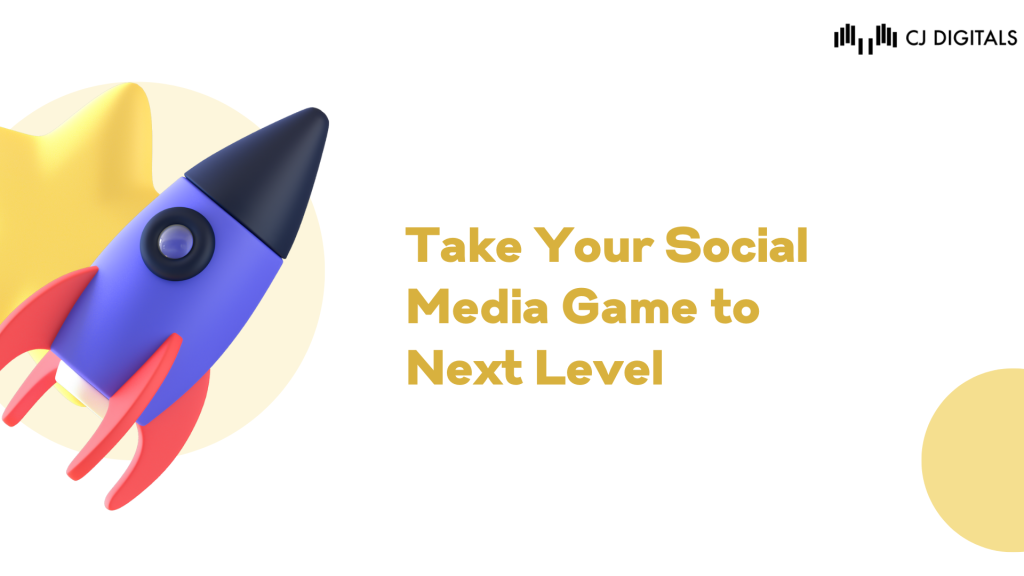 Maintaining a specific style and voice ultimately helps to maintain your brand. As a result, this industry necessitates the involvement of a content writing agency, a digital marketing agency, such as CJ Digitals, which provides content writing services in India, and web ranking services in India.
Social Media Industry
People yearn for interaction and connection with others. This is one of the primary reasons why social media has grown in popularity over the last decade. Brands can use social media to create opportunities to share and reward loyal followers with special rewards and incentives. Furthermore, everyone is using social media to share comic memes, videos, images, and so on. This study demonstrates how social media directly contributes to brand recognition and loyalty. Knowing that social media can improve the bottom line is yet another reason businesses should incorporate a social media campaign into their marketing efforts.
Social media plays a significant role in the global dissemination of information. On Facebook, Twitter, Instagram, and YouTube, you can find the most recent information about anything or anyone. This is where good-quality and unique content and write-ups play an important role. In return, this assists you in increasing traffic to your website. That is why many businesses use it to share their content on social media in order to generate more leads.
Why does social media need content services?
Daily, the majority of potential customers can be found on social media. The significance of content writing for social media platforms in this scenario cannot be overstated. Content strategies are critical components of any marketing campaign. It assists you in developing creative brand communication to make an impression on your target audience.
Content writing lets you connect with your audience and entice them to return for more. The importance of well-written content cannot be overstated because it can make or break your overall campaign. Content writing, according to the best marketing communication agencies, can make or break your brand, so brands put extra effort into it.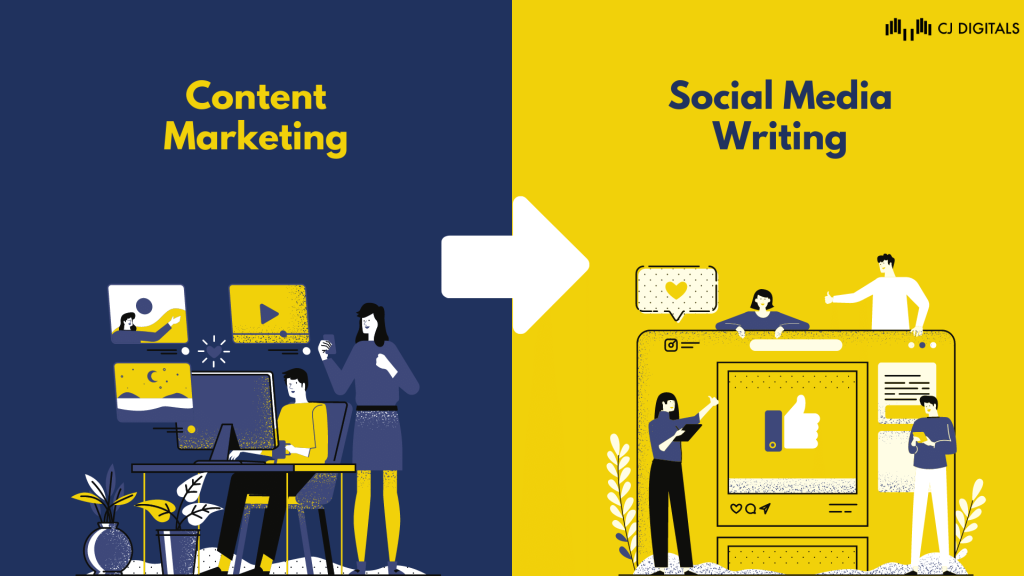 Writing your intent allows you to be active in your field and present your business ideas in various formats and across multiple platforms. Regular content posting informs people about your company's mission. It is never in vain to post good and informative content on your website that is relevant to your product and industry. Not only will it drive traffic from good readers and like-minded individuals to your website, but people will begin to mention and link to this content when discussing your products or services over time. This can also benefit your SERP rankings.
Therefore hiring us as a team, you get experienced writers who can consistently produce content that builds momentum and leaves an impression. Obtaining a content writing agency, as well as a digital marketing agency, such as CJ Digitals, that can provide you with high-quality content, SEO ranking services in India, and web ranking services in India—all in one place.