Schools, colleges, universities, and different private institutions make up the education industry. Globally, the education sector is booming. The sector creates a significant amount of jobs and revenue. In the US, postsecondary education alone generates more than $400 billion in revenue. The development of resources is greatly aided by the education sector. They have the responsibility of creating a talent and resource pool for many industries, which is crucial for advancing the global economy. The traditional classroom is no longer the only place where education is provided. Additionally, adopting a digital learning approach sparked the current EdTech boom, where content writing agencies, digital marketing agencies like CJ Digitals, which provide content writing services in India, and web ranking services in India play a major role.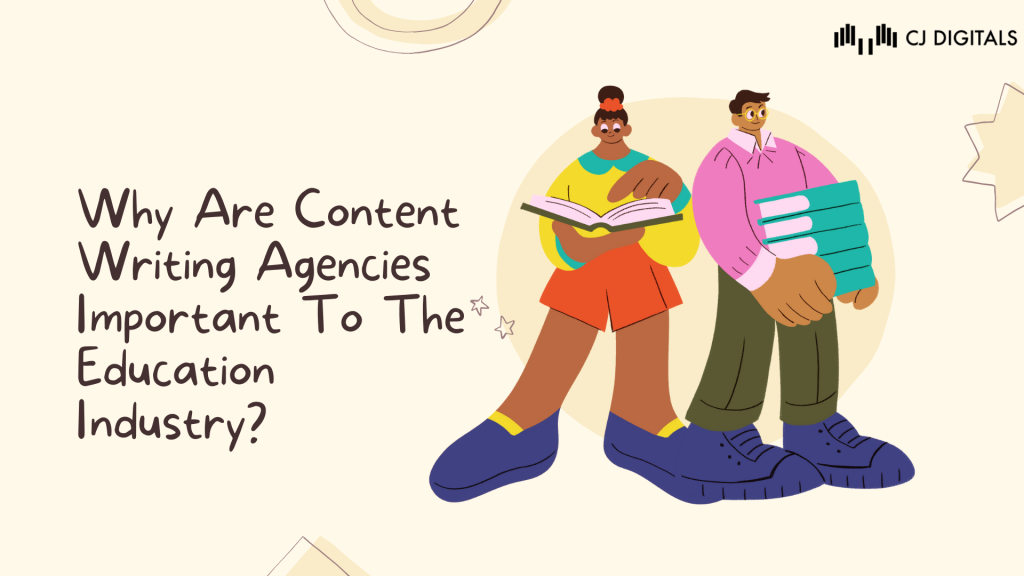 Education Industry Overview
Additionally, it is growing as 11.3 percent of public spending, or $10,493 yearly on average per student in OECD nations, is allocated to education. Spending on primary and secondary education has increased by about 20% per student since 2006. By 2030, every one of UNESCO's 193 member states should be spending 4-6 percent of their GDPs and 15-20 percent of all public spending on education.
Since technology is incorporated into every aspect of the educational sector, educators can communicate with students outside of the classroom using any channel, thus helping people to reach beyond limits and helping in expanding the industry more. Overall, the outlook for the education sector is positive. As the industry expands, it will put a strong emphasis on mastery learning, allowing students access from all over the world and the freedom to learn at their own speed.
Content Writing Services and the Education Vertical
By producing valuable, practical, and authoritative content material, businesses frequently use it to attract customers. Great content helps educational institutions to connect with their audience in a way that promotes audience retention and growth, and thus content writing services are so closely related to this industry.
Teachers can lower learning obstacles with the aid of content. A wide range of tools, including blogs, infographics, lesson plans, and other material forms, can be used to do this. Good quality content is also useful in the classroom since it can be used immediately. In accordance with the demands and abilities of their students, it also enables teachers to customize their teaching methods.
The education sector can establish a direct link with the consumer by writing quality content. It offers the sector a better chance to learn what the customer wants and needs to succeed. The educational sector develops a content voice that captures its distinctiveness and personality. This will enable folks who are thinking about enrolling in your classes to be certain that they are getting what they want and to create an overview with a structure that concisely outlines the goals and content of your sector.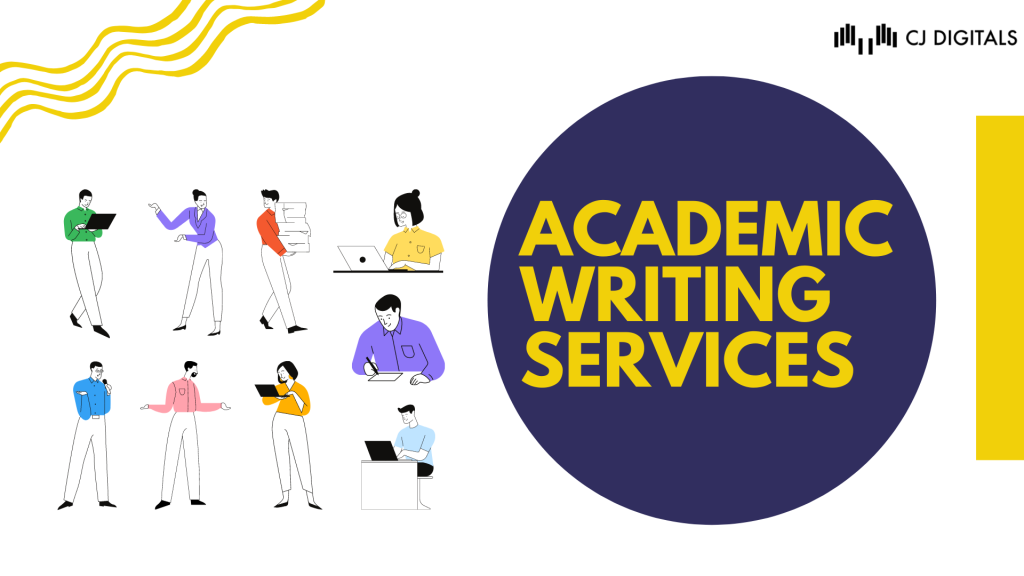 Technology has had a profound impact on the education sector. The requirement is no longer just to survive. Branding and content marketing are necessary for educational institutions, whether they are public or private, for-profit or non-profit, schools or colleges, universities or professional institutions. Thus acquiring a content writing agency, a digital marketing agency like CJ Digitals, that can help you with good quality content and provide SEO services in India and web ranking services in India.