The global sports and fitness industry reports on trends and advancements in various sports. This covers facets like involvement in sports, such as the kind of sports people play, how frequently, and for how long. Sports and fitness have a significant impact on the general public's culture and economy, in addition to their health. Through broadcasting, licensing, ticket sales, and everything else associated with major public sporting events, professional sports contribute to economic growth.
Furthermore, for all this broadcasting and awareness, this industry requires good content writing services through agencies like CJ Digitals, which provides content writing services in India, and web ranking services in India play a major role.
Sports and Fitness Industry
Consumer preference has been shifting away from industrially produced processed food in recent years in favor of healthier, more natural, or organic alternatives. This change is making individuals more aware of what they consume across the nation, which has increased interest in fitness as a side consequence. On the other hand, three of the most significant changes in the sports industry—digitalization, individualization, and sustainability—also call for a fundamental shift in sports marketing which has helped the sports industry expand.
Boutique fitness studios and "high-value, low-price" (HVLP) health clubs have been primarily responsible for the fitness industry's recent rise in both the number of facilities and members. You must know someone who recently participated in a mud-splattered, high-flying obstacle course race. The training for and competition in these races, as well as the feeling of accomplishment and teamwork that comes from finishing one, have all attracted sizable crowds to these events leading to attracting more people to the sports and fitness industry.
Content Writing Services for Sports & Fitness Vertical
In recent years, the sports and fitness industry has grown. There is a greater need for content relating to sports and fitness as more individuals appear to be participating in exercise and sports of all types. Any website or blog must have quality content.
It enables content producers to connect with their audience, and for people interested in sports and fitness, the content is essential.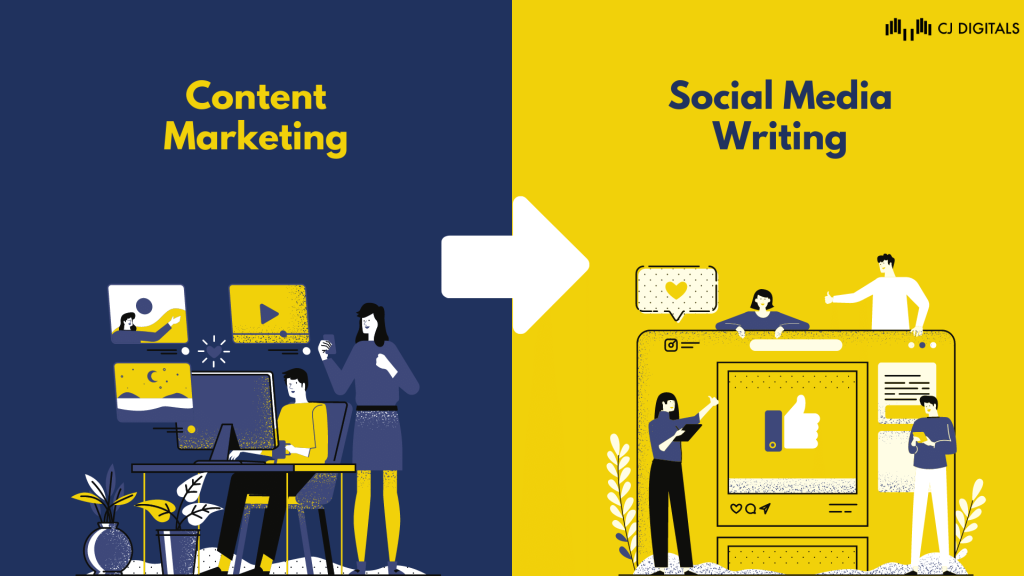 At CJ Digitals, our writers help produce material for various platforms, including magazines, websites, social media, and ads. Their primary responsibility is to deliver various results depending on the demands of the audience. They employ a variety of strategies, from TV advertising to determining the kinds of content their target audience would be most interested in and help promote the sports and fitness industry. Additionally, produce content for a variety of consumers, such as families, athletes, fans, and coaches.
In order to target their audience, sports and fitness businesses should use content marketing in their marketing plan. Thus this will help reach more customers and improve the customer experience by utilizing content marketing. Thus acquiring a content writing agency, a digital marketing agency like CJ Digitals, that can help you with good quality content and provide SEO services in India and web ranking services in India.