Film, television, radio, print, and the recently introduced OTT platforms all fall under the umbrella of the media and entertainment industry. Movies, TV shows, radio shows, news, music, newspapers, magazines, and books are among these categories. This sector fosters innovation, and thus people can combine creativity and originality thanks to this extremely creative business, which fosters creative potential. The media and entertainment sector creates a variety of content every day. Content writers are responsible for producing a wide range of content, from blogs and feature stories to press releases and scripts.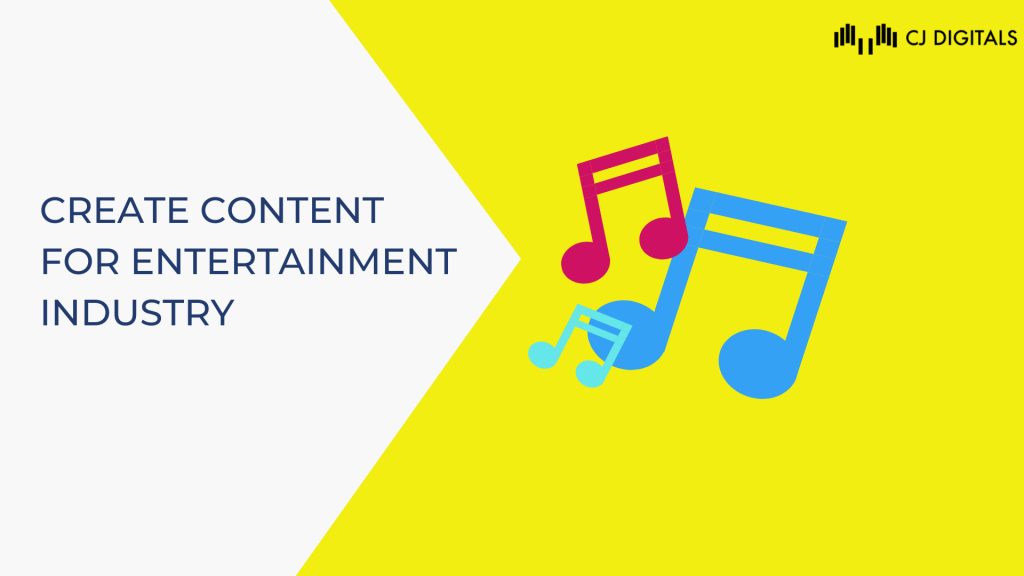 Companies in this sector must consistently provide fresh and unique content to remain relevant. Furthermore, thus, this industry requires a content writing agency, a digital marketing agency, like CJ Digitals, which provide content writing services in India, and web ranking services in India, to play a major role.
Booming Entertainment Industry
The growth of the recreation and entertainment business has been influenced by leisure time. With rising incomes and more leisure time available, the entertainment business has expanded. People now have more entertainment options and ways to enjoy them than ever before. This is due in part to technological advancements, which have enabled the development of new and innovative ways to enjoy entertainment.
Additionally, the expansion of the Internet and digital technologies has enabled a wider range of content to be created and consumed. It has also opened up new avenues for content consumption and interaction. Streaming services such as Netflix, for example, allow viewers to watch TV shows and movies whenever and on whatever device they want.
Content writing and the Entertainment Industry
The industry includes blogs, magazines, live streaming services, and much more, and it is very competitive in nature! Thus, when it comes to expanding your business, content creation and content marketing are one of the best options. Moreover, thus comes the need for different content-creating agencies that can position your entertainment brand as an industry leader in innovation. Furthermore, content creation can assist you in attracting and engaging prospects. As you build up unique content for your brand, your offerings will also begin to receive more recognition. You may even become an authority in your niche. Through case studies, blog posts, and other content, you can build trust and authority for your company while driving traffic to your website.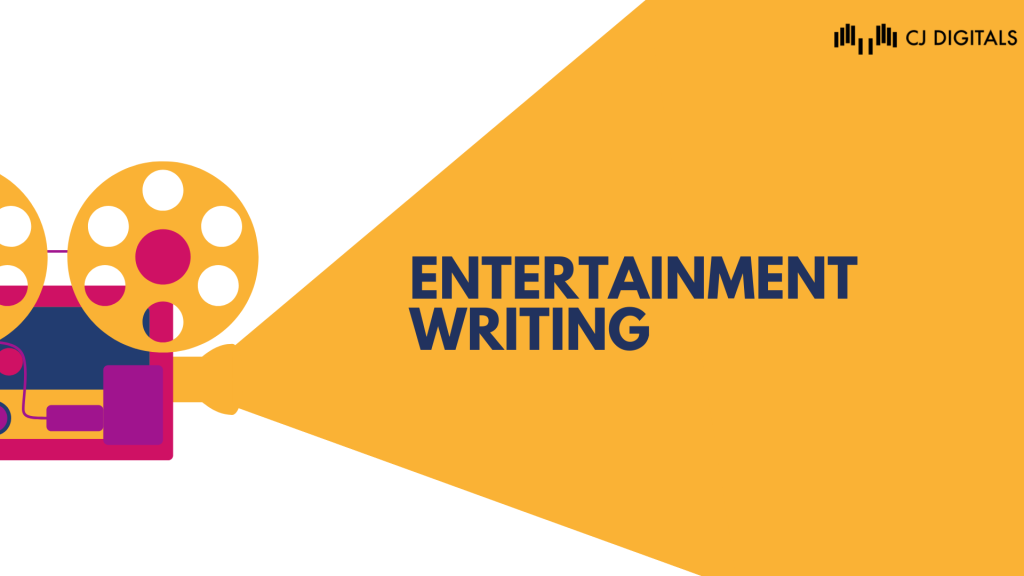 At CJ Digitals, you get the privilege of experienced writers from the entertainment industry who will assist you in making a favorable impression on your customer base. With high-quality content, we will also help you increase brand awareness and customer engagement. Our team develops a comprehensive content marketing strategy that employs a variety of tools to generate interest and engage customers and use authentic content.
Our large team of Media and entertainment writers can create consistent content that builds momentum and leaves a lasting impression. This obtaining a content writing agency, a digital marketing agency, such as CJ Digitals, that can provide you with high-quality content as well as SEO ranking services in India and web ranking services in India– you can obtain everything in one place.