The marketing industry aims to communicate a company's offerings to consumers, clients, and the general public. Marketing's long-term goal is to demonstrate product value, strengthen brand loyalty, and ultimately increase sales by delivering standalone value to prospects and consumers through content. Content marketing is important because it answers your audience's questions and helps you build trust. It can also help you build relationships, improve conversions, and generate leads for your business.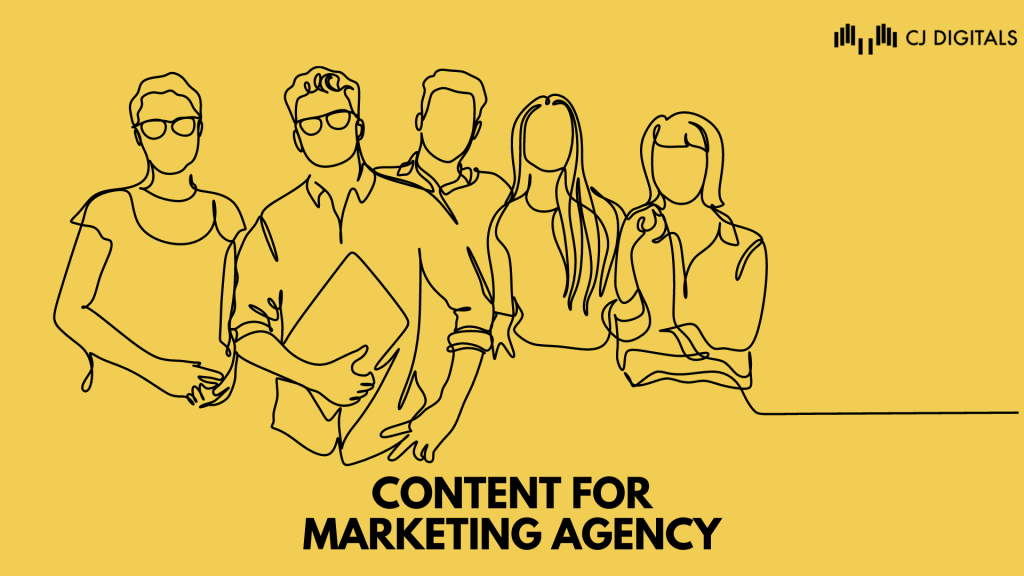 As a result, this industry necessitates the involvement of a content writing agency, a digital marketing agency, such as CJ Digitals, which provides content writing services in India, and web ranking services in India.
The Marketing Industry
The world of marketing moves at a swift pace. One among which is growing rapidly is content marketing is an essential component of search engine optimization (SEO). It is the primary path for digital marketing campaigns and any strategies to recover organically maintained sales. However, content marketing should include other aspects, such as creating a work schedule. Online marketing, specifically videos and other platforms, has grown in popularity as more people in our country spend more time online at home to live and socialize in a safer environment.
Marketing is also growing at a faster pace essential because it assists you in selling your products or services. The bottom line of any business is to make money, and marketing is a critical channel for accomplishing that goal. Many businesses would not exist without marketing because marketing is ultimately what drives sales.
Why does the Marketing Industry Need Content Services?
Content marketing is vital because it helps you build trust, develop relationships, enhance conversions, and generate leads by answering your audience's questions. Customers nowadays expect high-quality, consistent content from their favorite brands. Content writers are centered on producing and disseminating valuable, relevant, and consistent content in order to attract and maintain a specific audience—and, eventually, to encourage profitable customer action. Having 'good content' is essential; content that actually links you with the customers, purchasers, communities, and users you serve, and maybe more importantly: content that connects you to the outcomes you seek.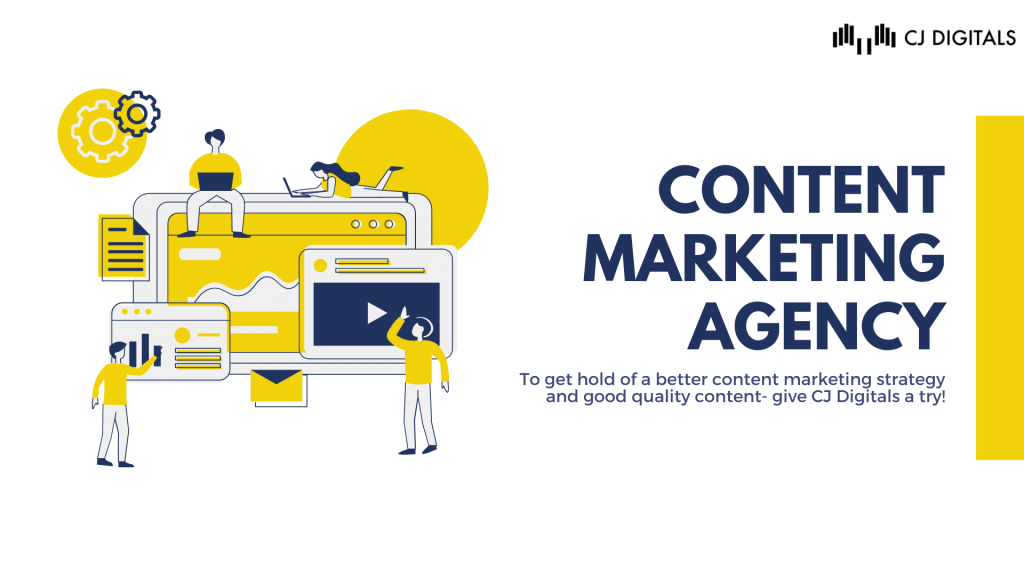 Quality content attracts the correct audience to your website, engages them, and encourages them to take action on your website. If a user considers the content useful, he or she is more inclined to share it. Writing your intent allows you to be engaged in your sector and promote your business ideas in a variety of media and platforms. Regular content updating keeps visitors up to date on your company's objective. It is never in vain to post relevant and interesting information on your website about your product and industry. It will not only bring traffic to your website from good readers and like-minded individuals, but people will begin to mention and link to this content while discussing your products or services over time.
Therefore hiring us as a team, you get experienced writers who can consistently produce content that builds momentum and leaves an impression. Obtaining a content writing agency, as well as a digital marketing agency, such as CJ Digitals, that can provide you with high-quality content, SEO ranking services in India, and web ranking services in India—all in one place.