The process of purchasing and selling items through the Internet is known as e-commerce. The E-commerce industry has been one of the most transformational businesses since it provides comfortability, convenience, and personalization, which traditional brick-and-mortar buying techniques typically lack. For e-commerce, industry content becomes very important since when a customer becomes loyal, good content will constantly draw them back to the first purchase.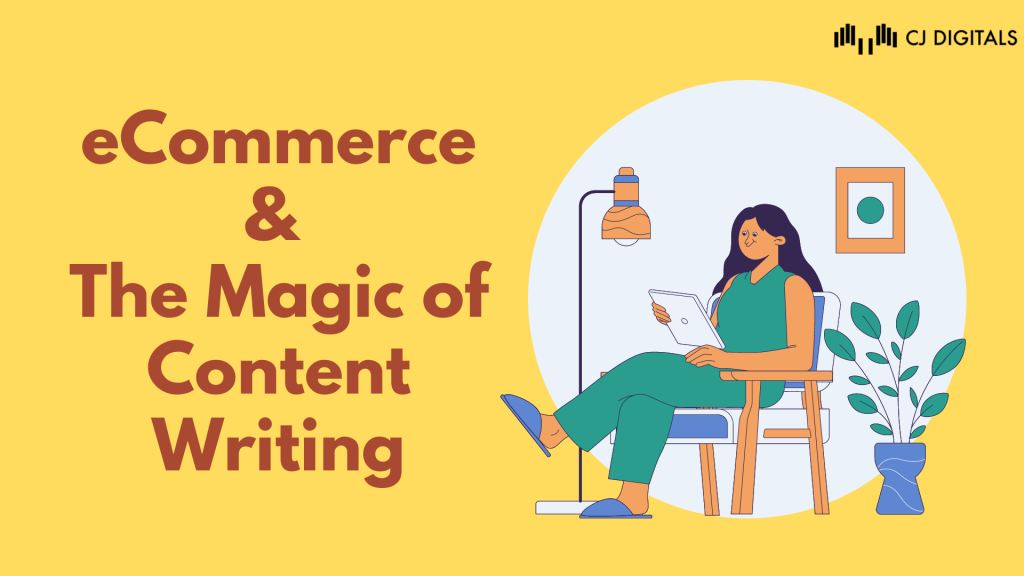 As a result, a more intriguing and impactful content strategy will significantly impact client loyalty and repeat purchases. This industry necessitates the involvement of a content writing agency, a digital marketing agency, such as CJ Digitals, which provides content writing services in India, and web ranking services in India.
The eCommerce Industry
Consumers are looking for new, more convenient ways to meet their sales demands as their lifestyles become busier and technology develops and improves. However, technology is not the only factor driving the tremendous increase in e-commerce. In addition, buyers desire more options. They appreciate having every color, size, style, and specification available.
While traditional brick-and-mortar retailers are obliged to carry a limited selection of merchandise, e-commerce allows for all of these alternatives. Items are held in central warehouses, which are far less expensive than retail premises. Customers can look at everything available and buy whatever they wish. Why would a customer wait for their size to be restocked in-store when they can find it online immediately?
Why Does eCommerce Need Content Creation?
When businesses were compelled to move to the digital mode for survival in 2020, organizations worldwide discovered the value of content. When the engagement was limited to a virtual medium, businesses invested substantially in content design to acquire a broad audience base. User-generated content (UGC) has grown in popularity faster than any other marketing trend as a reliable and consistent component of modern content strategies. Customers demand more authenticity and personalization in their online experiences, and brands recognize this shift in consumer content attitudes to get content design and marketing right. Both brands and consumers profit from user-generated content.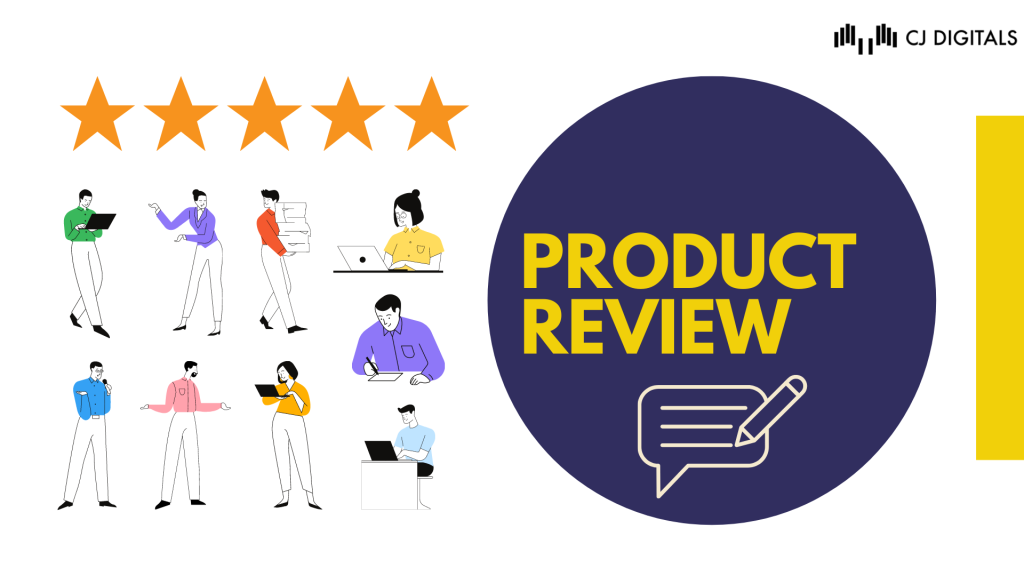 Businesses across industries have realized that offering relevant, premium content that offers value is critical to survival and differentiation. It enables customers to engage with a business more quickly and efficiently and improves their customer journey with the brand. All that is required is that one understands their customer's wants, curates material correctly, and then advertises it. When a website has captivating content or great text, it communicates its industry knowledge and raises the likelihood of users returning. Thus, excellent writing mixed with good site design secures the brand's existence and appeal.
Therefore hiring us as a team, you get experienced writers who can consistently produce content that builds momentum and leaves an impression. Obtaining a content writing agency, as well as a digital marketing agency, such as CJ Digitals, that can provide you with high-quality content, SEO ranking services in India, and web ranking services in India—all in one place.